Lean-to Conservatory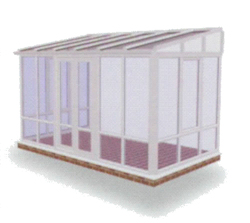 The simplest and most common form of conservatory, it consists of a pitched roof with triangle frames at each side. The benefit of this design is that it will fit most properties and allow good use of square area.
Victorian Conservatory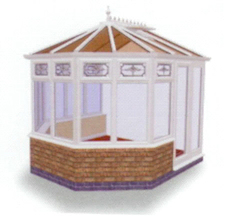 Also a very popular style of conservatory roof. These come in 3, 5 or even 7 sided versions can suit some style of properties however can be very waste full of space as you are taking a square and cutting the corners off without saving any money.
Edwardian Conservatory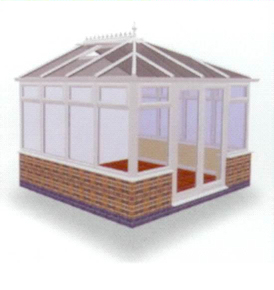 Also know as georgian and in my opinion the best compromise between style, use of space and cost. These fit most homes however bungalows will need a box gutter to hip back to
Gable Front Conservatory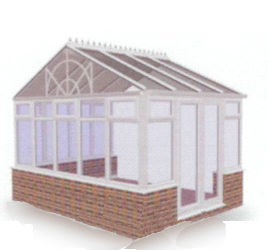 Similar to the Edwardian style but has a flat gable in place of a pitched front. The gable can have unlimited design features like lead, star burst or a picture window. This design can not normally be hipped back to a box butter due to downward force pushing the front out (Ultraframe can provide a structural evens bean that will allow this)
D Shaped Conservatory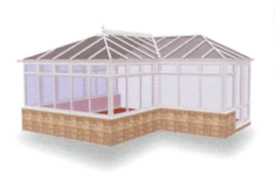 This is a combination of a lean roof and an Edwardian roof. very versatile and can link to aspects of a property. This can also be hipped back with a box gutter or have a gable front.