Fensa /Certass also covers the installation of wooden windows so donít be surprised if they are offered at most window companies, just remember that they probably buy in so if you want a specific product ask and they can probably source it.
Also in my opinion there has be reason you install wooden windows and this canít be cost as a modern wooden window will last 15 to 20 years and therefor the payback period is over 40 years, therefor the cost donít add up. There are only a few reasons you would choose wooden windows.
1) The property is in a conservation area or a listed building and you have no choice, however it has been know for councils to relax this and allow the installation of PVC windows when presented with the evidence from the Green Guide.
2) The age, style of value of the property suits it and the cost is not an issue, that is for you to decide.
Timber / Wooden Window Cost comparison
I have spoken to 3 companies all in the south of England and got prices for 3 windows and 1 set of french doors below is a comparison in the prices, all prices are installed and include VAT
| | | | |
| --- | --- | --- | --- |
| | PVC Windows | Wooden Windows | Aluminum Windows |
| Company A | £1900 | £3750 | £3560 |
| Company B | £2600 | £4600 | £4200 |
| Company C | £1865 | £3855 | £4290 |
As you can see there as a vast difference is some of the prices and I am not saying that the quality of the company, product or installation is the same but it gives you an indication of the price uplift.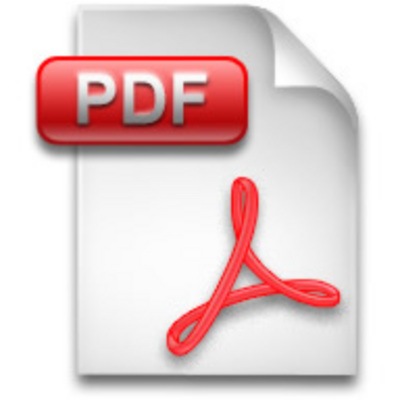 Download
Free PDF produced by Sustainablehomes.co.uk A guide to alternative to PVC. Click Here
Below is a cross section of a modern window produced by EUROPROFILE
Frame

Seal (alkoxic silicone) glued to facilitate the flow of rainwater of the window

Multiple hinge Favorite Si-line hardware (model which maximally reduces the amount of visible hardware). The sash is perfectly fixed to the frame enabling opening, half-opening and semi-half-opening (micro ventilation) of the window. The hardware is covered with "titanium layer" (white galvanize) increasing its performance. The mechanism is equipped with plastic sleeves which decrease wear and tear the rotating parts

Aluminum salt protects wood against moisture flowing off the glass

Sash

Light metal weatherboard (anodised in a furnace) with increased ventilation chamber to carry away water

Undercut for the windowsill

Radial and half-radial graining of wood glued in three layers to prevent bowing and cracking of wood

Undercut for the windowsill

Environmentally friendly varnish (prime coat). "Impregnated" wood - bathed in a solution to protect it against insects and fungus

Tightly fitted seal envelope manufactured from a double thickness of thermoplastic elastomer (TPE). The soft part ensures a perfect seals and facilitates closing of the window. The fixed part protects the seal from being pushed too deeply into the canal

Environmentally friendly waterproof glue Class D4 with a polyvinyl acetate base

Setting feather manufactured from high-percissive polyvinyl chloride

Sash stop machined to different profiles

Absorbent (hygroscopic agent) absorbs moisture in the air cavity

Double-glazing with acoustic insulation of 31 dB. "Float Glass" manufactured using a vertical pane molding method. A uniform thickness and ideal homogeneity is obtained. A technologically advanced fault detection system in the early stages of production elements the possibility of finding fault in the final product, i. e. window

Argon gas fills the air cavity facilitating heat penetration: U=1,1 W/m2K

Seal produced from organic materials. Seals the aluminum frame between the panes of glass

Aluminum frame (width 16 mm) resulting in a glazing thickness of 24 mm
Benefits of Wooden Windows
Wooden (or timber) windows are as old as fenestration itself, they have a traditional look and are still required by some councils in conservation areas. Remember they can be hardwood or softwood.
They can be casements windows or sliding sash windows and modern timber windows can also have the benefits of shootbolt locking, high performance gaskets and microporous lacquers and paint for year of maintenance free use. However depending on weather conditions you will be to maintain wooden windows with paint or stain to after a few years to keep them looking as good as they where when new.
Also do not confuse wooden windows available from local DIY stores off the shelf with made to measure window made by high quality joineryís the difference will be very obvious from the price. Wooden windows available in DIY stores are general softwood NOT hardwood. As a good rule of thumb high quality timber windows will cost you 2 -3 times the equivalent foiled uPVC product.
One of the major benefits of wooden windows is as well as the traditional rebated windows they also produce flush fitting windows. They can stained or painted in virtually any colour, but remember they are a natural product so expect some variance in gain and finish this is normal.
Buying Wooden / Timber Windows
There are also timber window manufactures that can supply ĎAí rated windows with 25 year guarantees, however be prepared to pay for it. The fitting of wooden windows is also a more specialised profession, you will require a trained chippy not just a window fitter, after paying a fortune for wooden windows you donít want them butcher during the installation.