F.A.Q's
Q: How do I know that the windows i'm buying are energy rated?
A : Visit www.bfrc.org and click find a company, if it is tested and registered by the BFRC then it will be listed there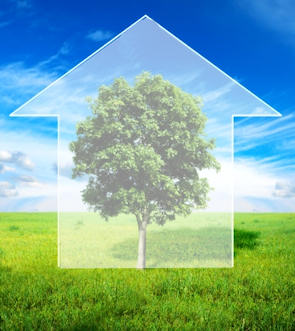 If you are thinking of buying new windows you can't have failed to be offered energy rated windows either 'A', 'B' or 'C' especially as the national window companies see this as an opportunity to see more at a higher price.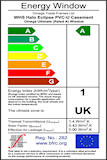 This is a copy of the certificate given to a window after it has been tested by the BBI and registered with the BFRC
What are energy rated windows?

The BFRC British Fenestration ratings council (Which is linked to the GGF and FENSA) test each window and glass configuration for three things: -
1. U-Value
2. Solar Gain
3. Air leakage
The higher the number the better rating and banding. This is usually increased in 3 way
1. Low Iron Glass - this increase the Solar gain but not the u-value
2. Warm edge spacer bar - stops thermal transfer and increases u-value
3. Insulation in the outerframe
Be VERY careful here as a lot of companies supply windows that are equivalent to an 'A', 'B' or 'C' but have not been tested with the glass they are supplying with the frames. Other have achieved an 'A' rating but only with slim outerframe which is useless in 9 out of 10 properties as the bead is hidden behind the plaster line.

Download
Free PDF Energy rated windows Ebook produced by the BFRC. Click here to Download
What do the numbers mean?
Often you get a number with a rating like -10 or +9 this is the
Energy Saving Trust

The Energy Saving Trust is a non profit environmental lobby group. They allow products that reach a high standard of energy efficiency carry their logo
Are Energy Rated Windows worth it?
For the cost of it, maybe, that's up to you. Below is an extract the Pilkingtons website showing the savings from single glazing to energy rated in a semi detected property. Exaggerated maybe but the saving from 'C' to a 'A' in minimal over 20 years.

.
<< Click to use the calculator and find out how much you could save
Download
Free PDF Energy rated windows Ebook produced by the BFRC. Click here to Download