Since April 2002 all domestic window and door installations with more than 50% glass area must conform to Building Regulations specifications regarding energy Efficiency, Fire Escape and safety glazing. To avoid the local council getting caught up in every window and door installation and having to inspect every single job the government allowed certain providers to setup compatancy schemes. When a homeowner has windows or doors replacements they must get a certificate of compliance from either FENSA, Certass or building control (Currently conservatories are exempt) This must be issued or applied for by the installer of the windows or doors, not the manufacturer (unless these are the same).
FENSA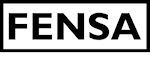 Stands for Fenestration Self-Assessment Scheme as is a self regulating body. Members are vetted and have a percentage of their installations checked for compliance, allowing installers to issue home owners with a certificate of compliance. This is part of the GGF (Glass & Glazing federation) which also owns the BFRC (British Fenstration Rating Council) for energy ratings. FENSA is the largest known and oldest self administration scheme in the UK. Any members must offer an Insurance backed guarantee.
Tel:0870-780-2028
Certass
Certass stands for Certification and Self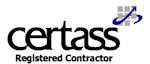 Assessment as is very similar to FENSA allowing members to issue Compliance Certificates. This is a relative new comer to the world of self assessment for the installation of windows and doors. Started by a company that provided insurance back guarantees and ended the FENSA monopoly in the window and door industry.
Tel:01292-266636
What is the difference between FENSA and CERTass?
Very Simply NOTHING, they are both a legitimate form of self regulation for window installers and offer exactly the same to the home owner, the only real difference for window companies is Certass is slightly cheaper and they don't sell the lists of member for marketing purposes.
How important is choosing a FENSA or CERTass Installer?
Only around 1% of jobs are inspected so chances are yours won't be. When they are inspected they check for the following things: -
That is basically it. They do not check if the quality of the windows or installation. So it is a legal requirement do don;t assume that if a company is FENSA or CERTass registered you will get the installation you want.
Also remember that doors with less than 50% glass do not require FENSA, CERTass or a building control notice.
Building Control
Because FENSA / Certass is just a self certification, it is also possible to get a a certificate from the Local Authority Building Control stating that the installation has been approved under the building regulations. This requires a payment and inspection by the building control officer.

You can also apply online through the LABC (Local Authority Building Control) Website which represents all of the local authorities in the UK
Why do I Need a Certificate?
Since 2002 it has been mandatory for any replacement of windows for doors in a domestic dwelling to be issued with a certificate as laid out above. When you come to sell you home the purchasers solicitors will require a copy of this certification to complete any house purchase.
F.A.Q's
Q: Do I need a FENSA Certificate for windows in an extension or new build
A : NO, the installation of windows on both of these we be covered by the building control, however remember that an extension needs to achieve a U Value of less then 1.8 and new build comes under a SAP Calculation
Download
Free PDF Energy rated windows Ebook produced by the BFRC. Click here to Download