When it comes to buying new windows for your home it could be one of the most expensive purchases you ever likely to make. Before starting a project to have new windows fitted there are many things that worth investigating before your new windows could cost you more than you bargained for.
How Much will new windows cost?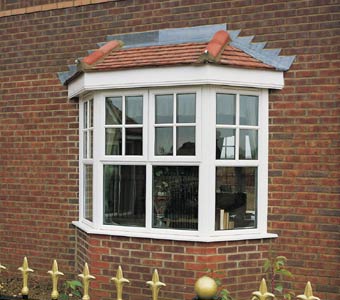 Like many products windows available on the market today you can buy cheap, expensive or middle of the road new windows. The same goes for the fitting of double glazing. remember that the cost on windows does not necessarily reflex the quality of the product or the fitting.
A new backdoor for example can be purchased from the trade (unfitted) from as little as £250 and fitted for another £100, however I have seen large national companies charge well over £1000 for a very similar door fitted. This does not mean the door is not worth £1000 fitted is a BMW better than a skoda?
How Long Should it take to install new windows?
When it comes to the installation of new windows time is defiantly something where more is better. After the survey is completed it usually takes 7-10 to manufacture normal PVC windows, but be wary of any company than can install new windows that quickly and reputable company will have 4+ week already booked in, so do not be put off if the company quoted 4-6 weeks.
A good quality window fitter and his mate can usually fit 3-4 windows in a day. any quicker and i would look very closely as the installation before handing over that final cheque.
What things should you look for in a new windows?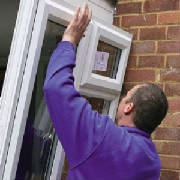 There are a few things you should look out for when choosing new windows. below are a few things that are important parts of a double glazed windows
PVC Profile
Reinforcing
Energy Efficient Glass
Locking System
Furniture
Fully Welded
Internally Glazed
You should also make sure that any company you choose to fit you windows offers and insurance backed 10 year guarantee, is a member of FENSA or CERTass. You may also like the added security of using a DGCOS (Double Glazing Ombus man Scheme) member.
You may decide on one of the large national windows companies or a small local installer which ever you choose make sure you see examples of the work they have carried out, look at a sample of the window they intend to install and any recommendation from friends or family or also worth using.